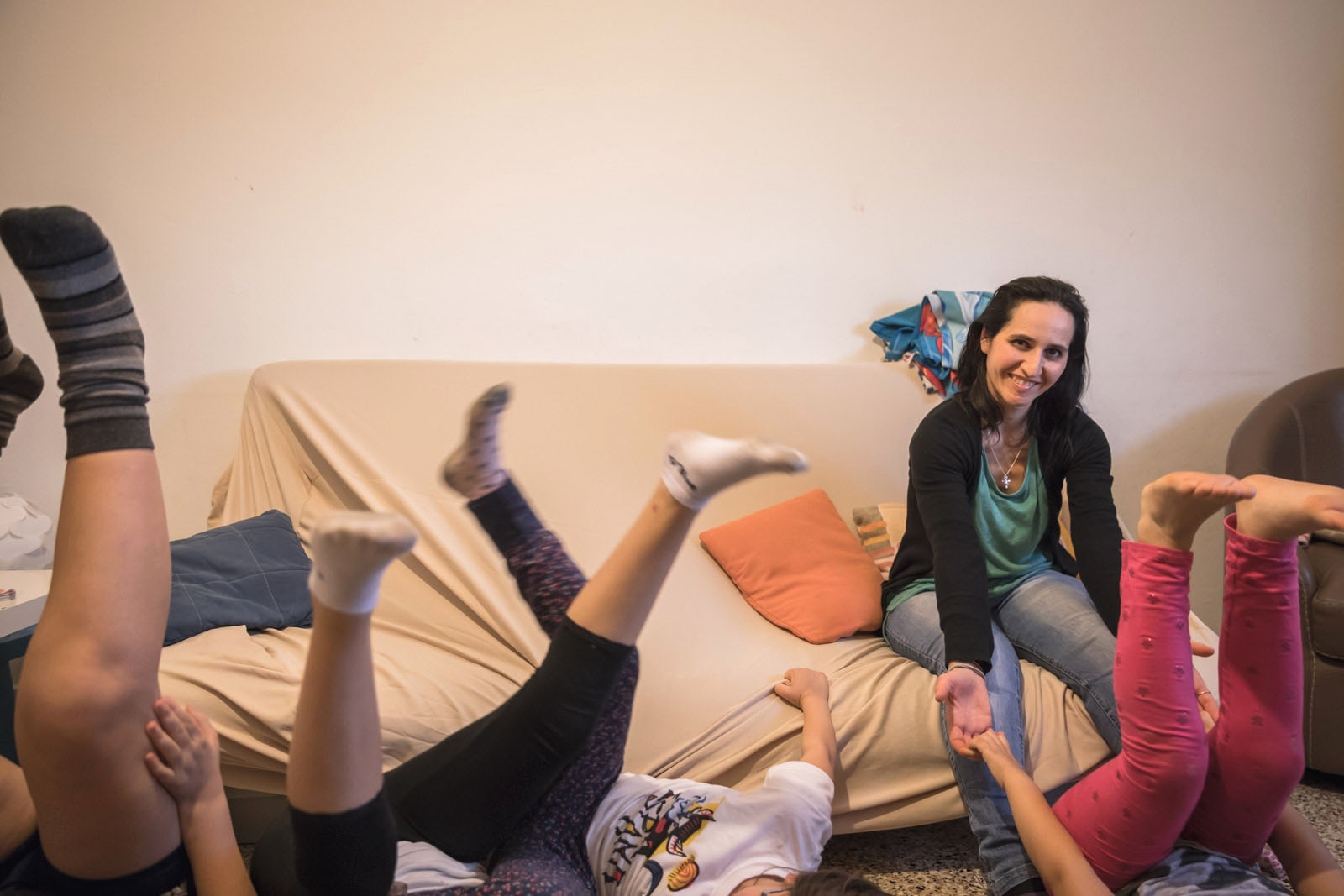 A project realized in collaboration with Teatro di Roma, Teatro Biblioteca Quarticciolo
curated by Veronica Cruciani, Claudia Sorace, Riccardo Fazi, Michele di Stefano
with the support of Roma Capitale

A group of people decide to open the doors of their own houses; to keep them empty, in order to let a stranger in. The Q-Lab Project moves from this simple gesture in order to activate a serious reflection on the concepts of glance, recognition, encounter. In a big city as well as in a small town, in a neighbourhood or in a village: a group of neighbouring houses, belonging to a specific context (social, ethnic, geographical, economic) open themselves to the glances of the visitors.

The guest books his/her visit at the desired day and time. He/she arrives to the theatre, bringing with him/herself a gift: the bargaining chip he/she will use in order to enter inside the house of a stranger. Once at the theatre, he/she will be asked to leave his/her own personal belongings; in exchange he/she will receive a map that will bring him/her to his/her destination. A date will bring him to the threshold of a house: there he/she will be left alone, while the door will close behind him/her. The house is empty, the doors are all open but one. The guest will be free to stay inside the house, completely alone for twenty minutes. Before leaving he/she will have to decide whether to open or not the only closed door of the house.
The project revolves around the concept of glance. Its goal is to activate an exchange and a reflection through the simple gestures of observation and encounter. The glance of the guest on the houses becomes the mirror for the glance of the inhabitants and viceversa. The project Q-lab activates a process of personal, deep investigation that we decided to experiment in the simplest of the ways, creating an interaction with what we consider the most intimate place in our lives: our homes. How do I position myself once I am welcomed in the private space of a stranger? What do I read of me, of my universe, in the glance of the other? Which issues, which ethic and poetic questions do activate in a meeting like this: naked, without any form of spectacolarization?