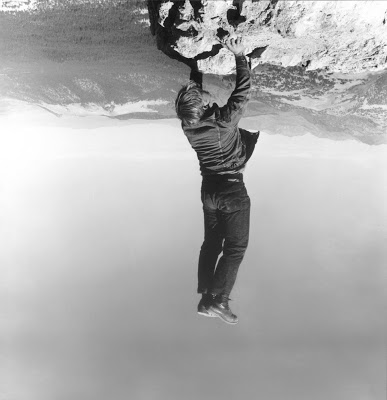 ideation Muta Imago
direction Claudia Sorace
assistance Riccardo Fazi
ethic and aesthetic advisor Daniel Blanga Gubbay 
stage pictures Walter Vespertini, Maria Elena Fusacchia
production Muta Imago 2017
with the support of Mibact – Ministero dei Beni e delle Attività Culturali – Direzione Generale Spettacolo

Nachstens, Mehr! is a three days intense workshop for professional actors and performers
It is held by Claudia Sorace, director of Muta Imago, with the help of Riccardo Fazi, dramaturg and sound designer of the company.
Every day, at the end of the day, the workshop opens its doors to the public, and invite spectactors to assist to one hour of attempts. The aim is to deeply share, together with the glance of the other, a moment of pure research.
T
he workshop
Nachstens, Mehr!
wants to share an investigation on the matter of the exercise.
Its aim is to enquire into the form of the exercise, meaning it as a dialogue within each other's own body, as an instrument which pushes the body to look out to an unknown horizon, full of its own vulnerability. We investigate exercise as a movement that asks to the body to leave the certainty of a stable position, in order to venture beyond its own known limits.
The workshop will be an investigation on how a body, in relationship with the space and with the others, can become an instrument of new possibilities: the being as the place of opening of the possible, actions as the place of the refusal and the unexpected; non-actions as the place of the possibility.
Four days of crazy, free research, built against the domestication of the unexpected, against the refusal of the uncertainty and the interference, against the absence of risk.
We want to transform a place into a space, where everything can and must be built in the present, without purpose, without idealism: together we'll search for a series of gestures that may open to the undetermined. Acts of subtraction, pockets of resistance against a structured model of our lives and our stories.
How do I reach, through my actions and words, that instant of suspension, that infinitesimal fragment of possibility? How can I stay in that moment where I am not standing anymore, but I haven't fallen yet? Which exercises should I investigate in order to engender a condition of dream and desire? How do I open my presence to the unexpected? Where do I look for the miracle to happen?
This workshop will be about fighting against gravity, disappearing into space, moving a sand mountain with spoons, looking around like wolves, conquering the space as bees.
Nächstens, mehr!
Hurry, more!