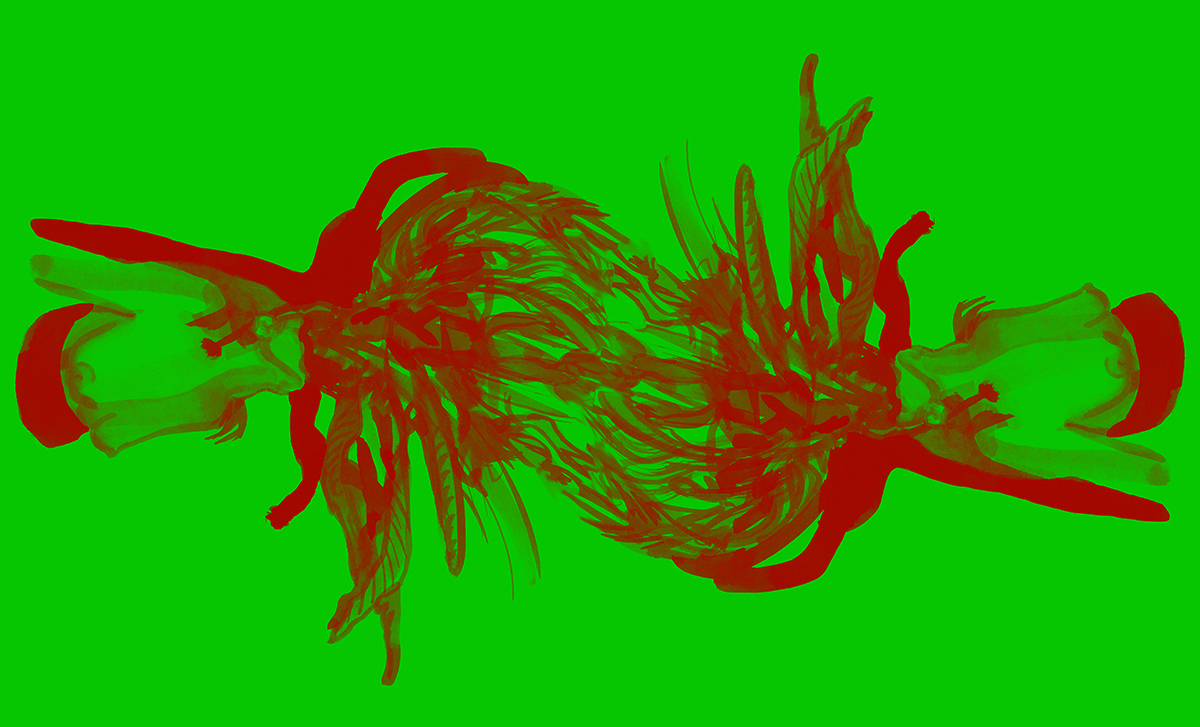 direction: Claudia Sorace

with: Annamaria Ajmone, Sara Leghissa

drama and sound: Riccardo Fazi

technical direction: Maria Elena Fusacchia

costumes: Fiamma Benvignati
organization: Martina Merico
graphic: Chiara Fazi
stage pictures: Claudia Pajewski

production: Muta Imago

with the support of: Angelo Mai

company financed by: Mibact

Combattimento investigates the concept of love as battle, seduction as conquest, desire as abandonment of a state of normality end entrance in a dimension of mistery.
Everything revolves around the bodies of the two performers onstage and the relationship they establish during the performance: the aim is to share with the spectators the experience of two persons who try to exit from themselves, to transform in order to meet the other, through the gesture of dance.
Combattimento has the shape of a wild contest that moves from the study of "mating" in the animal world (the ensemble of ritual movements that birds execute to activate desire in the partner), crosses the Après-midi d'un faune by Nijinski and comes to Sergio Leone's duels.
A circular and hypnotic movement that try to investigate love as push of desire, the desire as exhibition of one-self and the intercourse as the exchange and the nullification of identities.